Alex Kaufman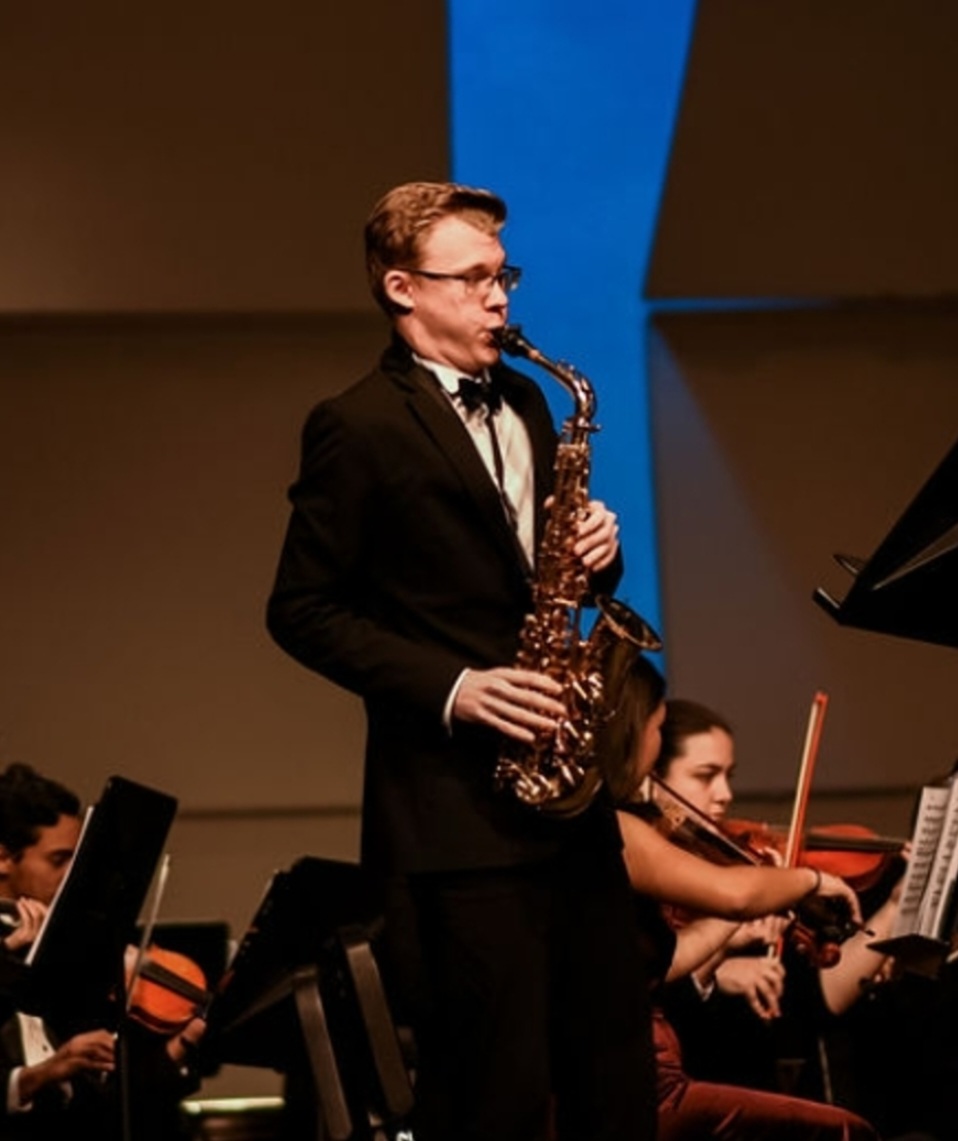 Alex Kaufman is a flute, clarinet, and saxophone instructor at Hoggtowne Music. He is currently an undergraduate student at the University of Florida, pursuing a degree in both Music Performance and Pre-Veterinary Biology. Alex has been playing the woodwind instruments since the age of 11. He specializes in both classical and jazz music. Alex studies saxophone with Dr. Jonathan Helton, and previously, Mr. Jim Bishop, both of whom are graduates of Northwestern University. He also studies clarinet and flute in their respective studios at UF.
Several of Alex's students have been selected to Florida All State Band, as well as the Brevard All County Band. He has performed saxophone concertos with the First Coast Wind Symphony, the Melbourne Municipal Band, and the Space Coast Symphony Orchestra. Alex also plays reeds in the pit orchestra for musicals at the University of Florida, Sante Fe College, and the Cocoa Village Playhouse. He has performed with both the All State Symphonic Band and Jazz Band. He is the founder and past musical director of the Brevard Youth Big Band.
Outside of his musical career, Alex enjoys spending time with his friends and family, and volunteering at animal shelters.
Click here to fill out the lesson contact form
Instructors